Cecilia Cavalida Natural Green Coffee Beans 1kg
Flavor notes: Dark Chocolate, Caramel, Blackberry, Lime
Pickup currently unavailable at Equilibrium Intertrade Corp Warehouse
Cecilia Cavalida Natural Green Coffee Beans 1kg
Equilibrium Intertrade Corp Warehouse
Pickup currently unavailable
EQUILIBRIUM INTERTRADE CORP WAREHOUSE
Equilibrium Intertrade Corp Warehouse
4023 San Pedro PH-00
Philippines
+639287910318
Go on a journey of rich indulgence with Cecilia Cavalida's coffee, an exquisite creation nurtured in the captivating landscapes of Davao del Sur, Philippines. This remarkable brew unveils the deep, velvety embrace of dark chocolate, complemented by the enchanting sweetness of caramel and the alluring essence of blackberries. A subtle hint of zesty lime adds a refreshing twist, elevating the sensory experience to new heights. Cultivated at an impressive altitude of 1650 MASL and carefully processed using the natural method, this extraordinary Catimor varietal captures hearts with its distinct flavors, earning a notable cupping score of 84.5. 
Surrender to the allure of Cecilia Cavalida coffee and allow it to envelop you in a world of unparalleled delight and satisfaction.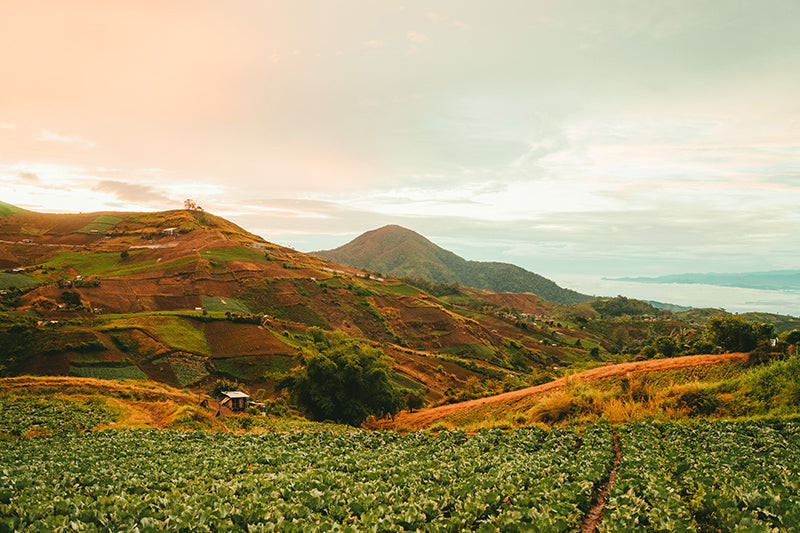 Farmer Story
Cecilia Cavalida
Davao del Sur is a booming coffee paradise in Mindanao. They have cemented their status as a top Specialty Arabica producer in the Philippines as farmers from this origin bagged the most awards from the recent Philippine Coffee Quality Competition (PCQC).

The farming community in Balutakay has been one of our collaborators for years. And today, they continue to provide us with high-quality, specialty-grade coffee beans you have come to know and love.
PERFECTLY ROASTED, EVERY TIME.
We roast your coffee with obsessive precision to bring out each bean's unique qualities. Enjoy the perfect roast in every cup.